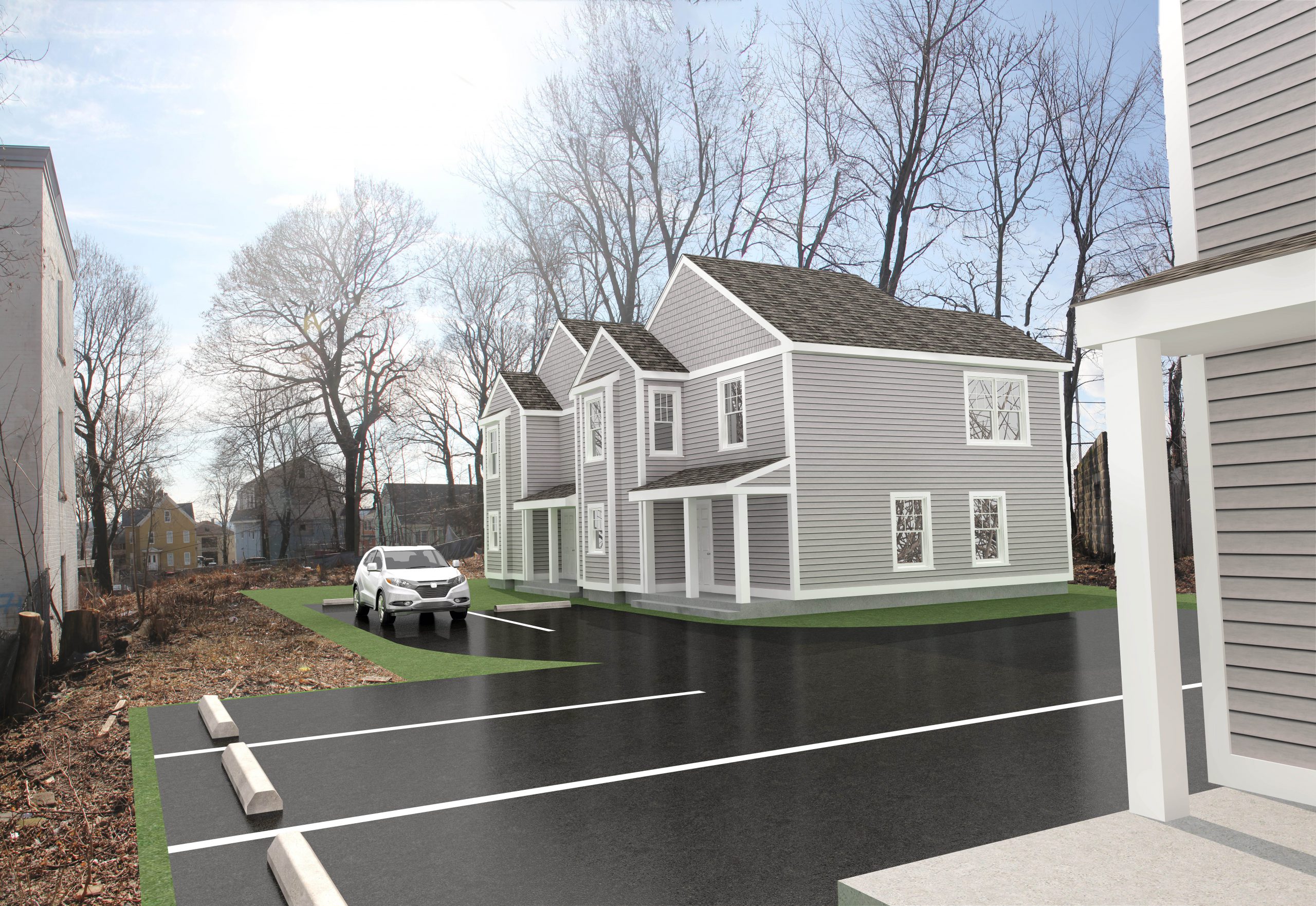 When completed, Matthew 25's current building project in the Main South area of Worcester will provide housing for four families. In 2017, a Worcester-area supporter donated a long-vacant tract of land to Matthew 25 on a street adjacent to two existing Matthew 25 houses. 
With this newly acquired piece of land, Matthew 25 and our dedicated volunteers and partners, including teachers and students from Worcester Technical High School, quickly began completing the site work and construction for what will become two duplexes containing two units each. Construction of the first duplex will finish in early 2021 and the duplex's units will be rented to two families once completed. 
This latest project will build on Matthew 25's quantifiable success in the neighborhood. Following Matthew 25's acquisition of two houses on the street adjacent to this newest property, incidents on that street reported to the Worcester Police Department fell by 44 percent and property values of non-Matthew 25 houses on the street increased 38 percent. We hope for similar results in the neighborhood of our newest project. An empty lot that was home to illicit activity for decades will be transformed into a site that provides attractive homes for low-income families and improves the profile of the entire neighborhood.
Construction of our latest project and many others before it would not have been possible without the talented and dedicated teachers and students of Worcester Technical High School, who completed plumbing, carpentry, electrical, and other critical work at the site. 
Matthew 25 is actively seeking donations to begin work on the second duplex at this property